Hello and welcome to our first blog post on Badminton Insight! This post will simply introduce ourselves, Badminton Insight, and what we want to achieve by creating Badminton Insight. We will regularly be uploading new blog posts, so make sure you keep an eye out! 
Badminton Insight has been created by Greg Mairs and Jenny Moore. We are both professional badminton players from England, training at the National Badminton Centre in Milton Keynes. We have known each other since we were 10 years old, coming up through junior badminton together! We regularly compete in tournaments on the World Tour, and our highest world ranking is 38 (so far!).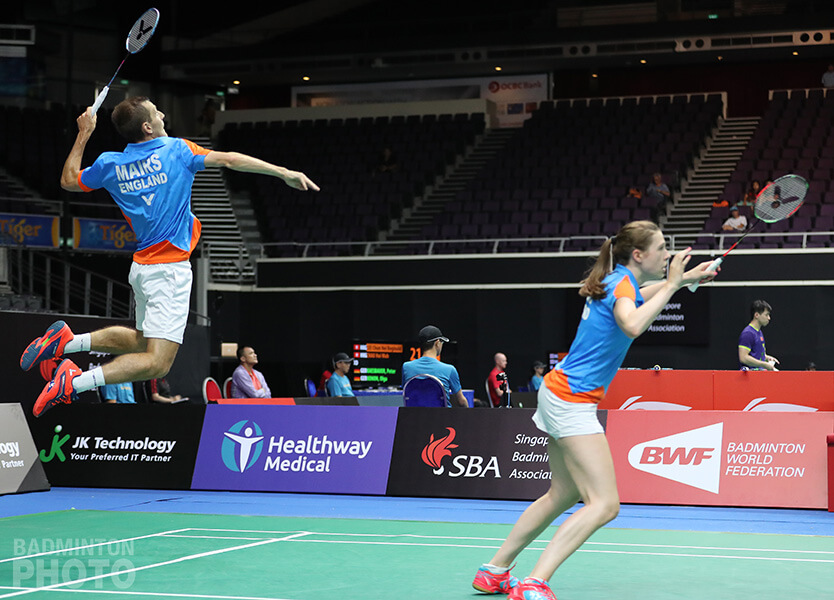 Aside from playing badminton, we both studied at Loughborough University for 6 years. Jenny studied International Business (BSc) and Greg studied Sports Management (BSc). We then both stayed on and did a Masters split over 2 years in Information Management and Business Technology (MSc), finally graduating in December 2019!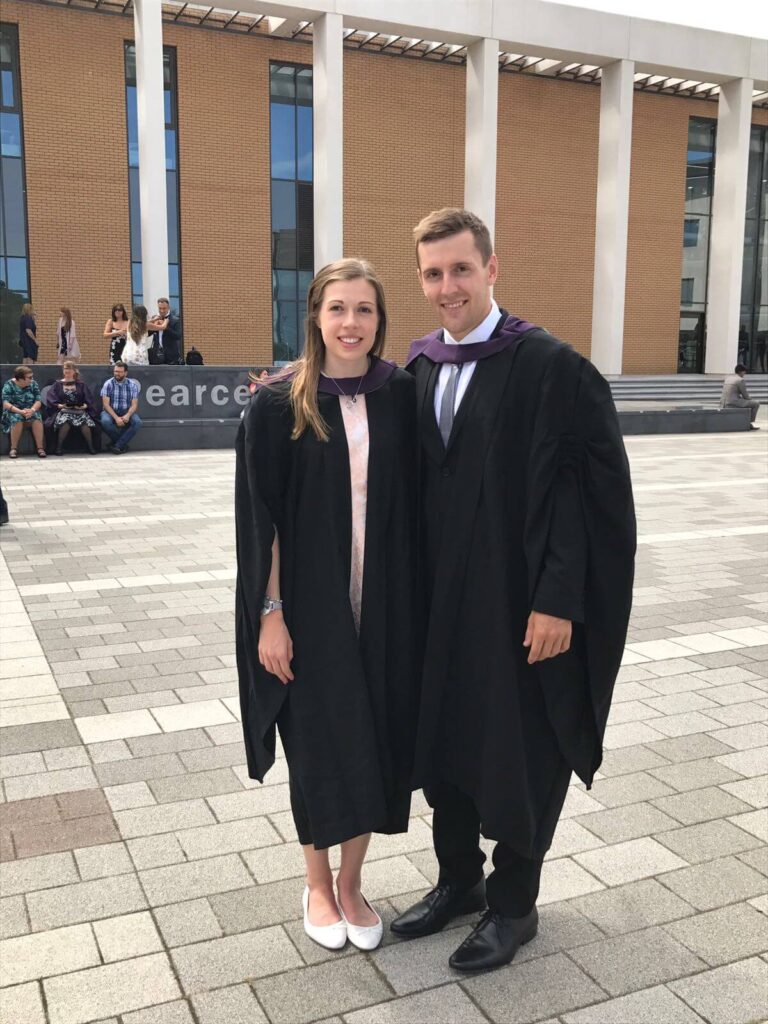 Oh, and if you didn't already know, we are a couple.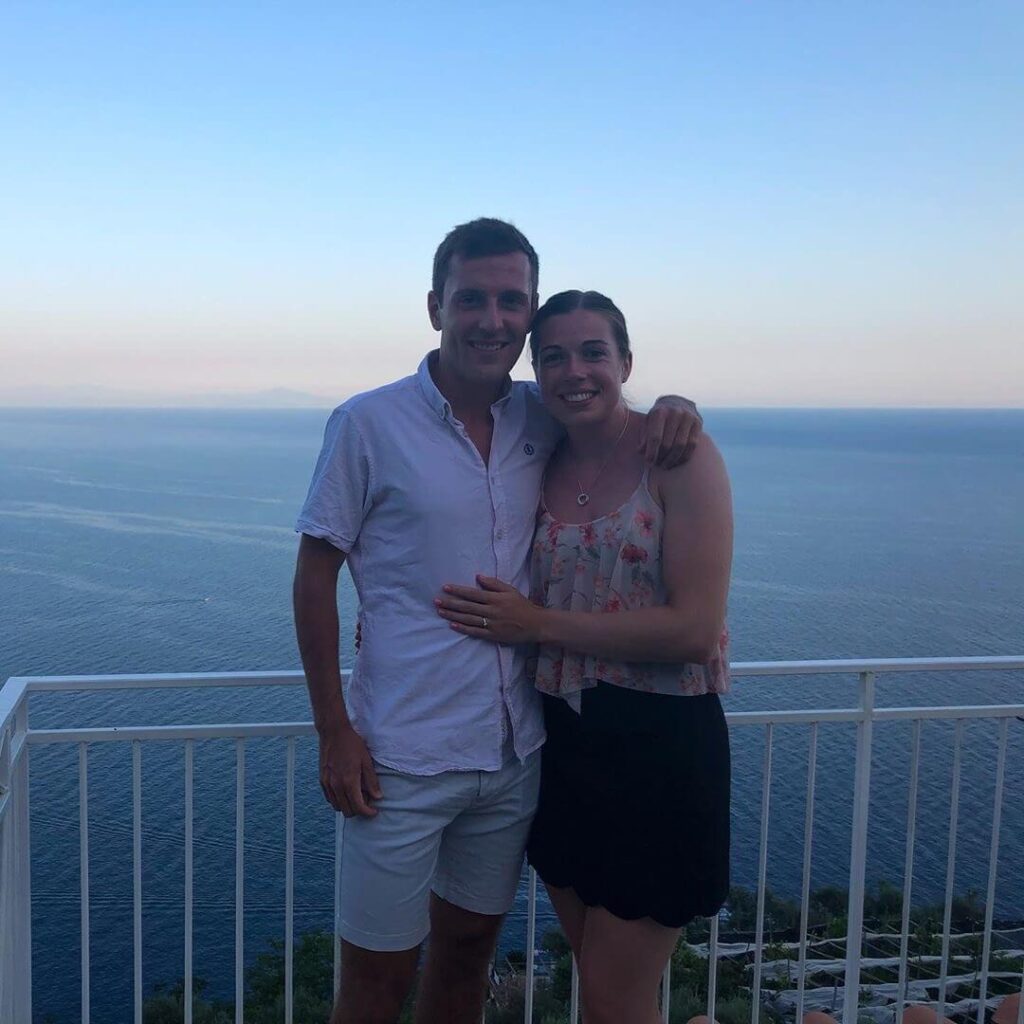 How Did Badminton Insight Come About?
We have been involved in the sport of badminton for over 10 years, and both love the game. We are often asked a wide variety of questions, ranging from tactics to techniques to practices. These questions come from a range of standards – beginners to advanced players.
We began noticing more and more that there was limited content online for all standards of players, who are wanting to learn from current professional players.
This gap in the badminton world led us to create Badminton Insight. We believe with our experience, passion, and up-to-date knowledge for the game that we can provide you, our audience, with content to help you improve your game and gain more of an insight into badminton. 
Once we decided that we were going to create a YouTube channel, we wanted to set ourselves some goals for Badminton Insight. Goal setting is something we are very used to as professional players, as we are always striving towards that next target to keep improving. 
What Do We Want to Achieve With The YouTube Channel and Website?
Our first goal for Badminton Insight is to help grow the sport of badminton.
For those people who are keen to learn more about badminton but don't have access to regular coaching or a club system, we want to help you through YouTube and our website, enabling all players to improve their game! 
Our second goal is to use innovative methods throughout Badminton Insight. We want to stand out in the world of badminton, and to do this we will use innovative methods to help players improve. One example of this that we have already done is showing you how to improve your net spin skills from home during the Coronavirus lockdown period. This is shown in the video below – by hanging a towel over your kitchen table! 
Our third goal is to enjoy the process of creating Badminton Insight. We love the sport of badminton – hence why we have continued to play for so many years! – and we want to continue that enjoyment for as long as we possibly can, and also pass on our passion of the game to as many people as possible. 
How Will Our Website Content Differ From Our YouTube Content?
Whilst our aim for the content on our YouTube channel is to complement the content that we publish here on the website, our blog posts will contain more detail and analysis of specific topics that we can't always achieve in a 5 – 15 minute YouTube video!
There will of course also be additional topics that we won't cover on the YouTube channel.
However, if you do want to check out our YouTube channel you can find it here: http://www.youtube.com/badmintoninsight
So that's it for our first blog post, we hope to see you back here soon! 
Many thanks, Greg and Jenny 🙂 

Find out more about us: About Us