Whilst travelling, stringing or even doing a long CV we like to listen to podcasts! We wanted to share four podcast recommendations that we have been listening to recently. Two are badminton specific and the other two are not badminton related, however they provide valuable discussions around sport and life in general.
A Year On Tour With Vittinghus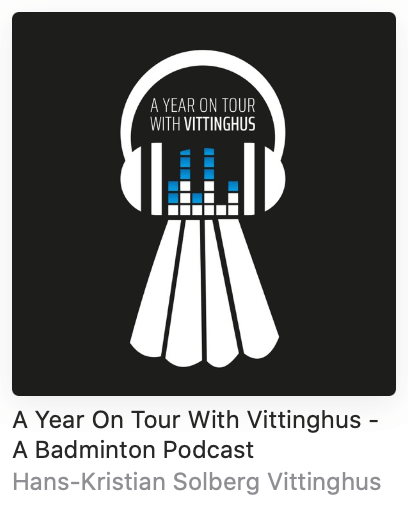 First up is 'A Year On Tour With Vittinghus', hosted by Danish men's singles player, Hans-Kristian Vittinghus. His episodes offer a great insight into life as a top level badminton player and his guest episodes over the last few months have been fascinating.
Our two stand out episodes include:
Nathan Robertson – former World Champion and Olympic silver medallist, and also our coach!
Fernando Rivas – Carolina Marin's coach
In a very engaging conversation Fernando spoke about his mission to improve Spanish badminton and to help Carolina become the best in the world. We believe the detail in which he analyses the game and the questions he considers should be widely adopted amongst coaches to get the best out of their players. Unfortunately what is a very logical approach is not widely used, it requires a certain type of thought-process as well as a growth mindset.
Hopefully through podcasts like this, coaches around the world can become aware of how to get the absolute best out of their players. Have a listen and let us know what you think in the comments below!
*Note – In the podcast Fernando also mentions the new Amazon Prime documentary 'Carolina Marin' which has now been released. It's very exciting to see badminton featured on a mainstream platform and it's also a very good watch! You can find it via the following link here.
The Badminton Podcast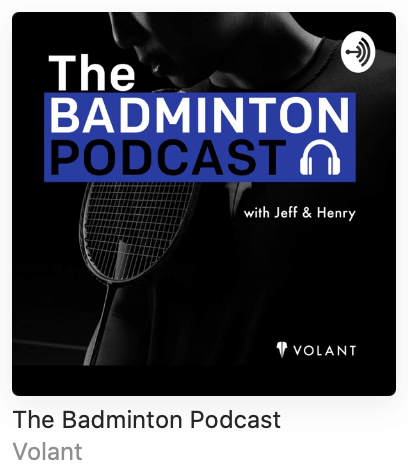 Next up is 'The Badminton Podcast – By Jeff Tho and Henry Wong'. This has a huge amount of badminton related interviews. Have a scroll down their episodes and see if any take your fancy! They have recently interviewed a legend of English men's singles and good friend Raj Ouseph, as well as teammate and current UK Number 1, Toby Penty.
Paul McKenna's Positivity Podcast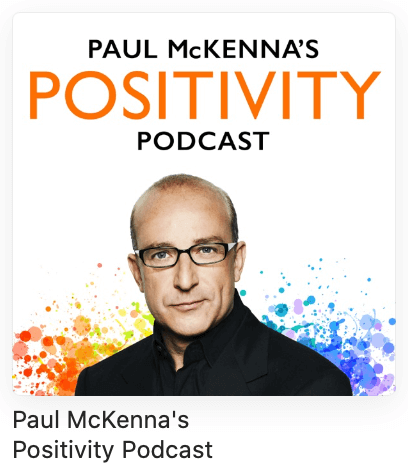 Moving away from badminton related podcasts we have Paul Mckenna's Positivity Podcast. Many of his interviews offer great advice that you can apply to both sport and life in general. Paul interviews both sporting and non-sporting celebrities. Our favourite episodes include Simon Cowell, Gary Lineker and Harry Redknapp.
The High Performance Podcast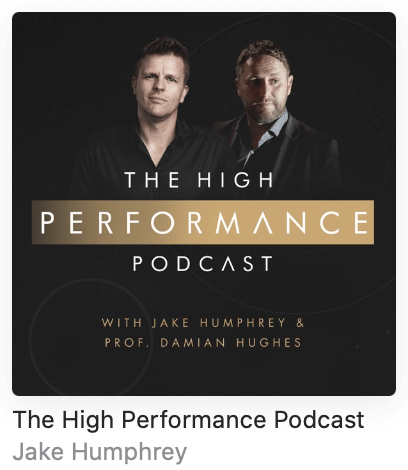 Finally, we recommend 'The High Performance Podcast' and in particular their interview with English rugby legend, Jonny Wilkinson. If you don't like Rugby or even know anything about it then don't be put off, rugby isn't mentioned once!
This is a very deep conversation which delves into the mental health issues he faced as a sportsman as well as his strong opinions on sports coaching and performance. With neither of us having followed Jonny too much over the years we were taken aback by how well he spoke. It was a very thought provoking podcast episode for sure!
Do you have any more podcast recommendations? What do you think of the ones we have recommended? Let us know in the comments below ⬇️?