*Due to high demand, the Virtual Coaching is unfortunately currently sold out. If you are interested in purchasing this in the future, please follow us on Instagram (@badminton.insight) where we will provide updates.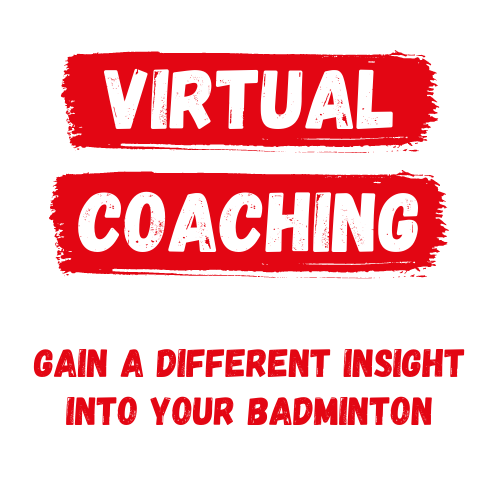 Do any of the following apply to you?
Not to worry! With our revolutionary online badminton coaching offer, we will help you improve YOUR game.
What is the virtual coaching?
It is online badminton coaching allowing you to gain a different insight into your badminton. All you have to do is send us a video of yourself playing and you will receive individualised written and video feedback which includes:
All you have to do is send us a 15 minute video of you playing badminton, which you can record on your mobile phone or any other recording device. It can be easily sent on your mobile, tablet or computer. The video can be any of the following options:
We always tailor our feedback to your individual needs so make sure you are clear with what exactly you would like advice on (if you know this!). For example, one player has asked us:
"Please can you help me with my tactics during a match and how I can use my strengths more to my advantage?"
Another player wrote to us asking:
"Please could you look at my defence? Am I using the right technique and are there any routines you recommend to help me improve it further?"
An Example Of Our Written Feedback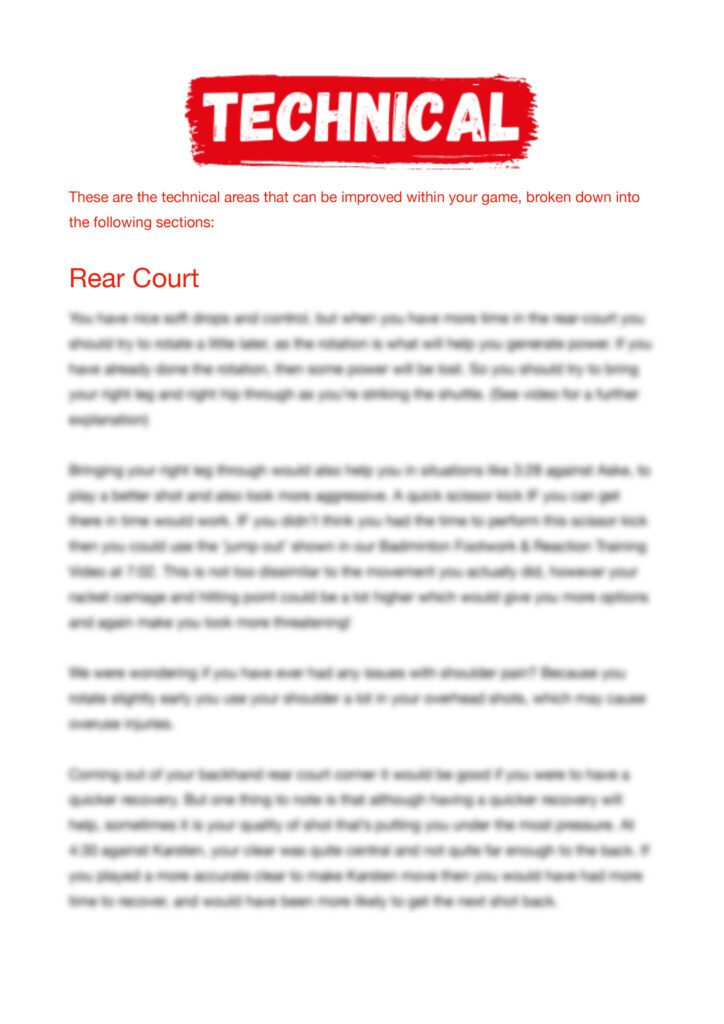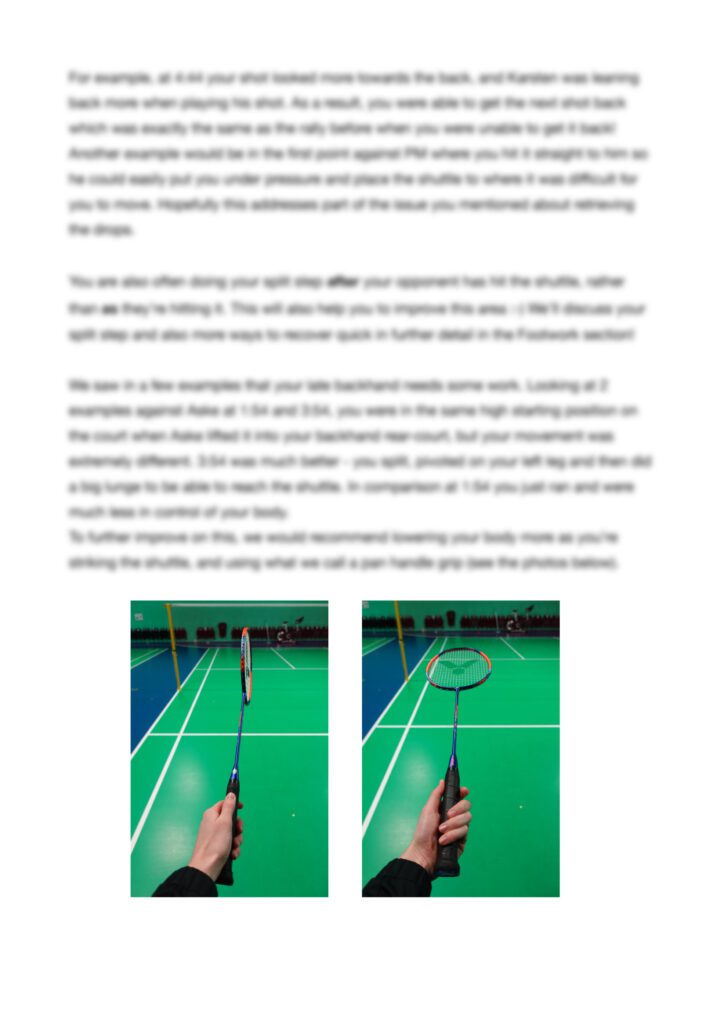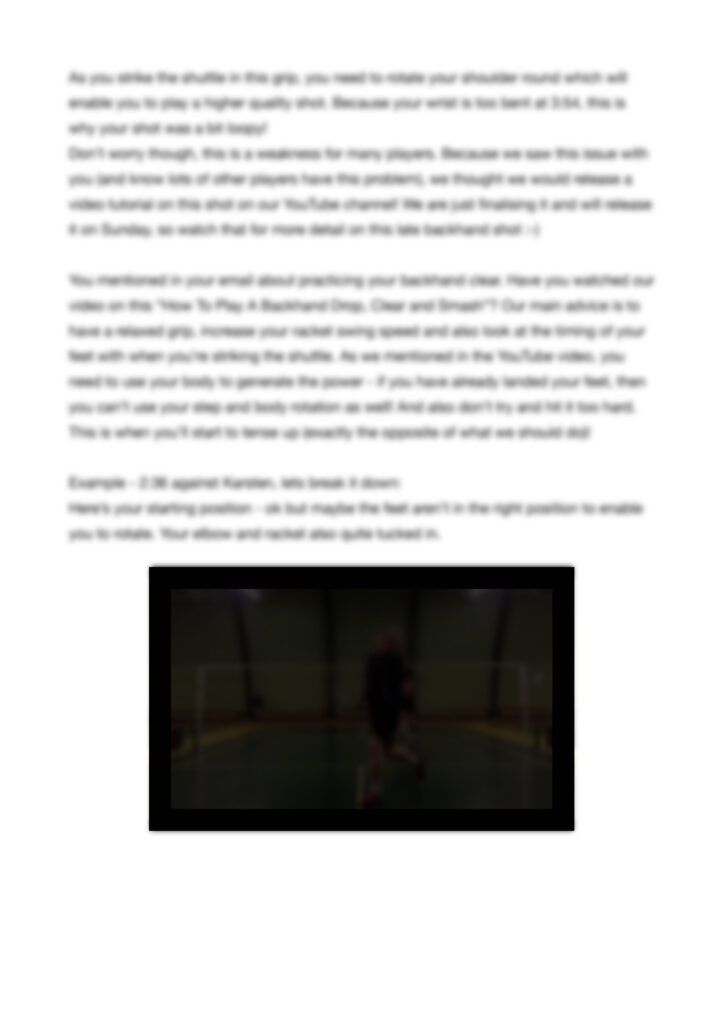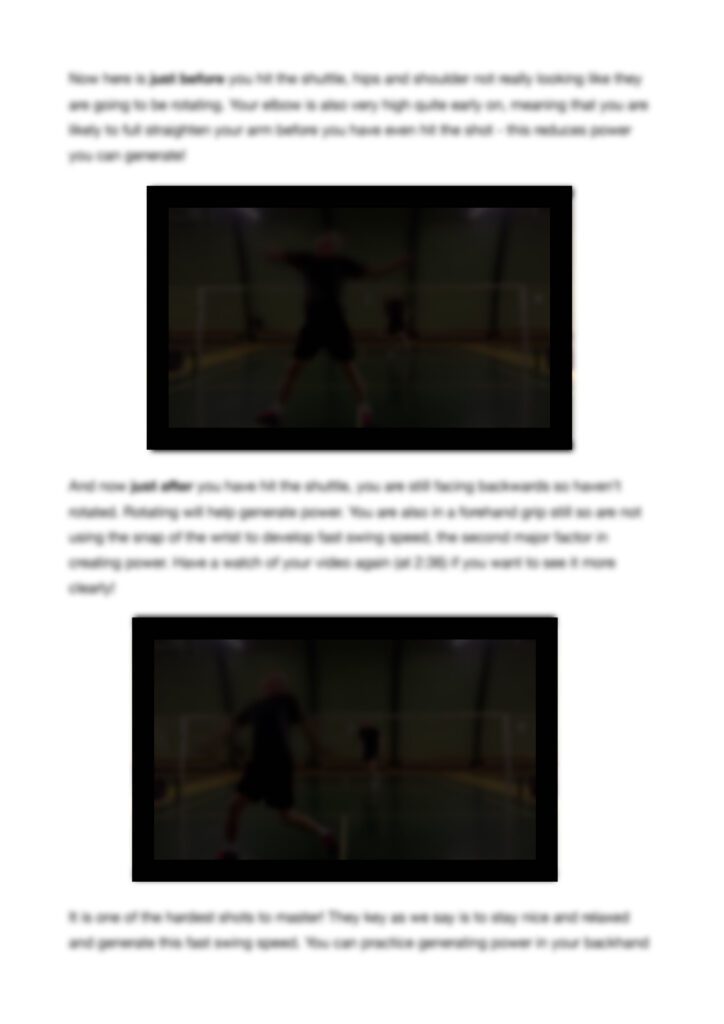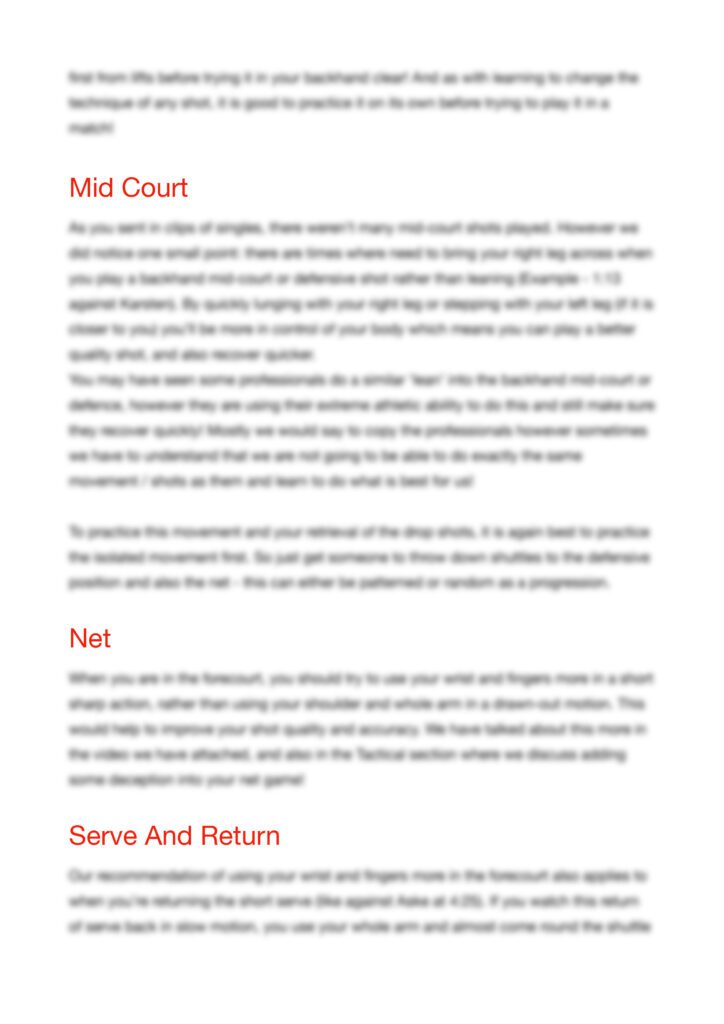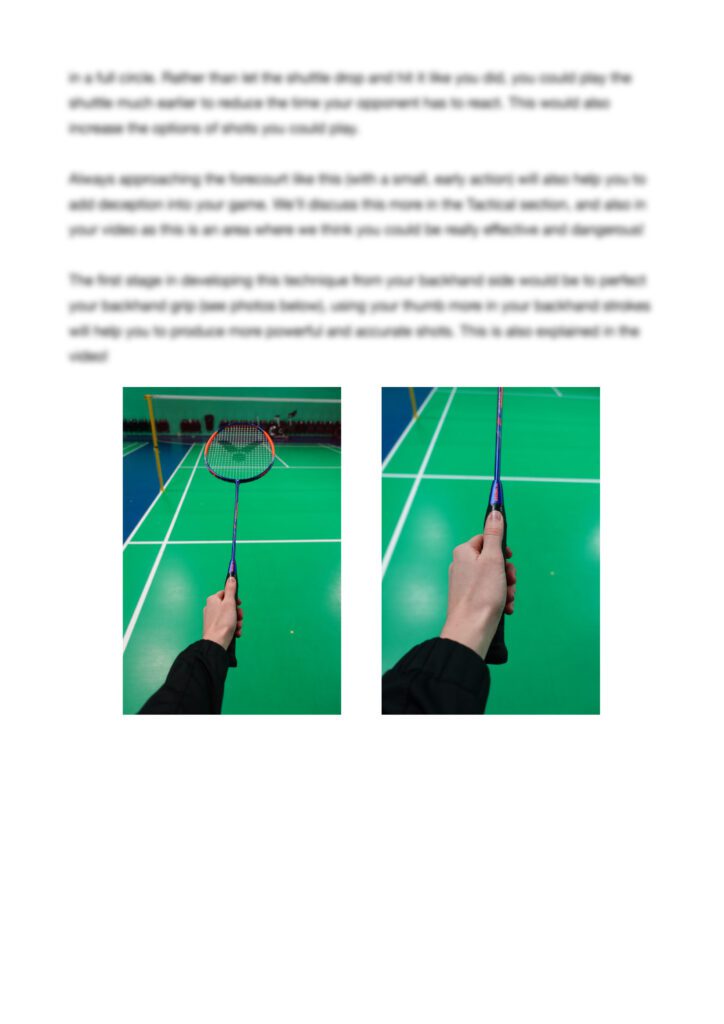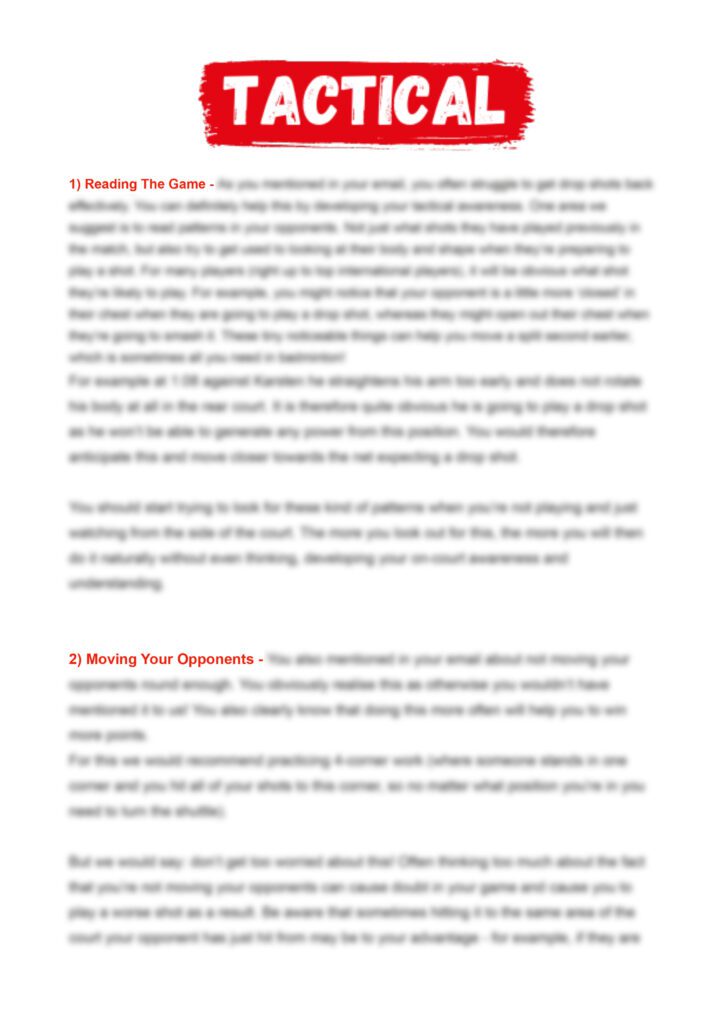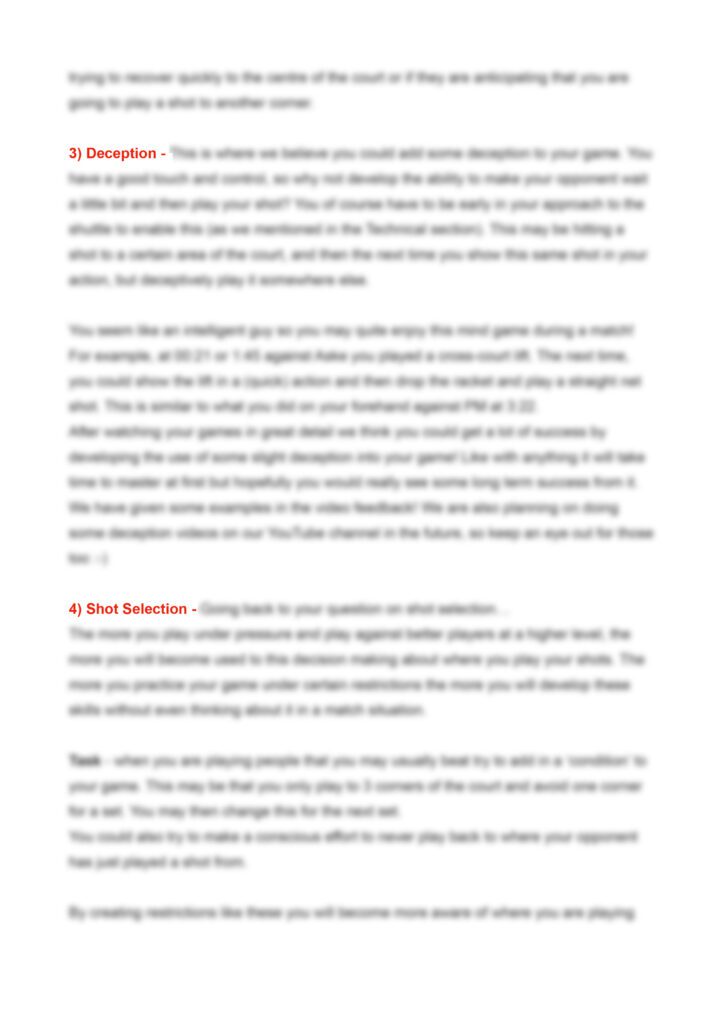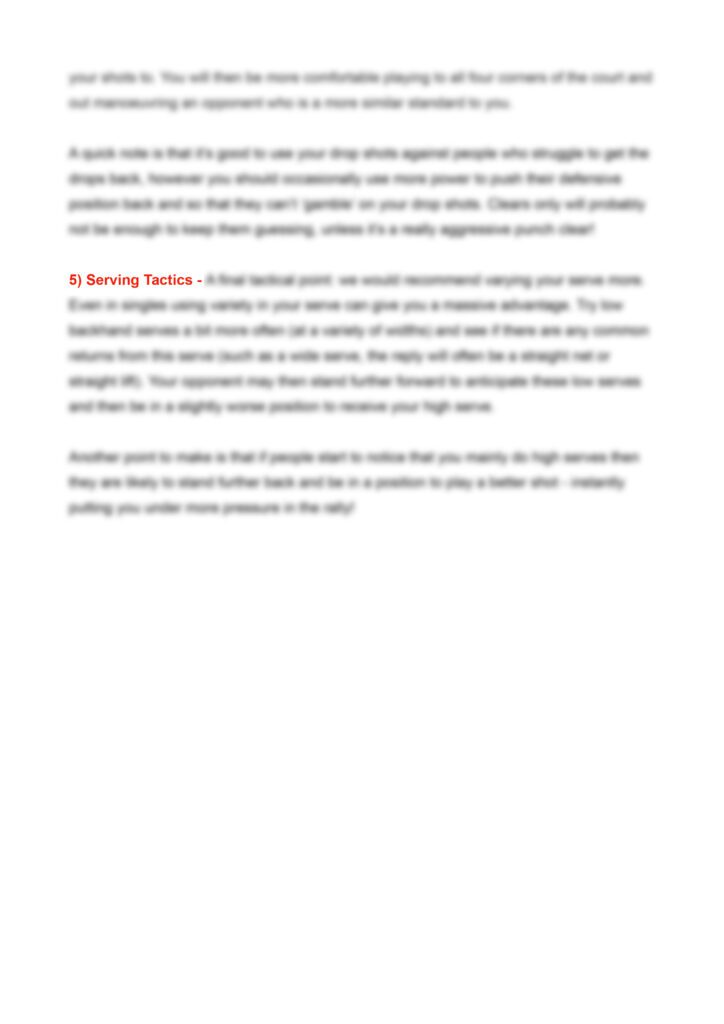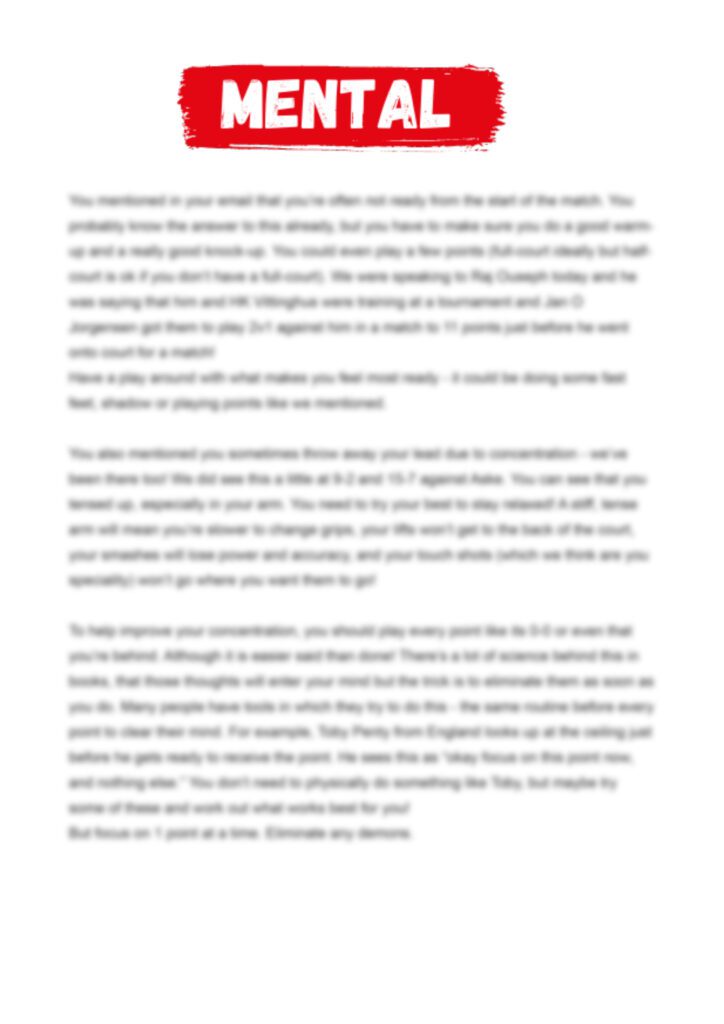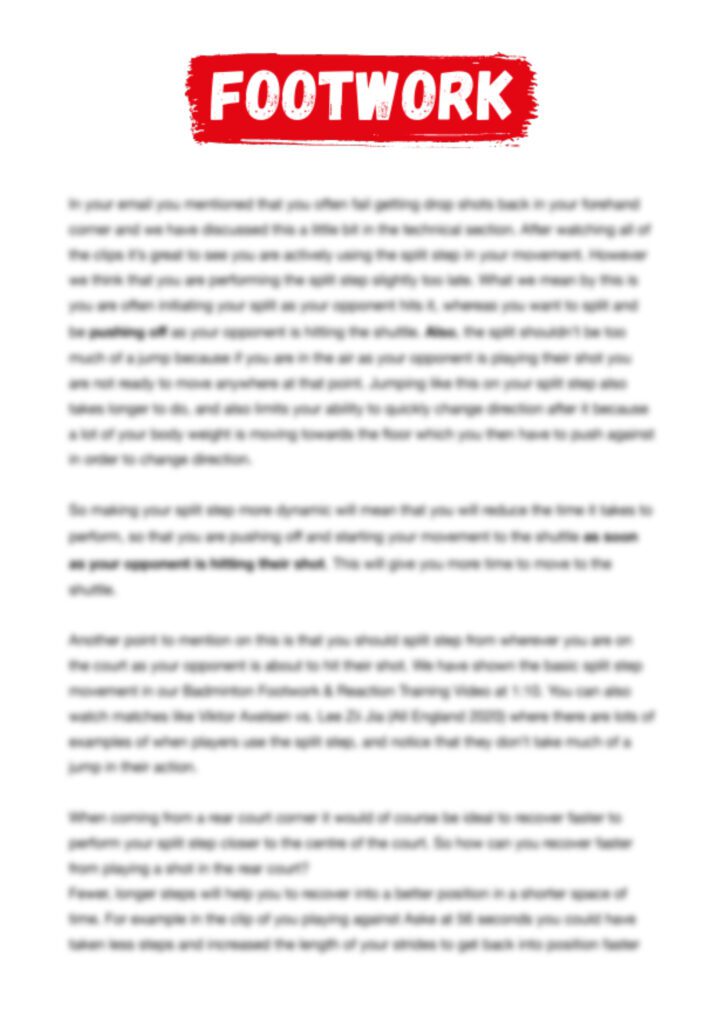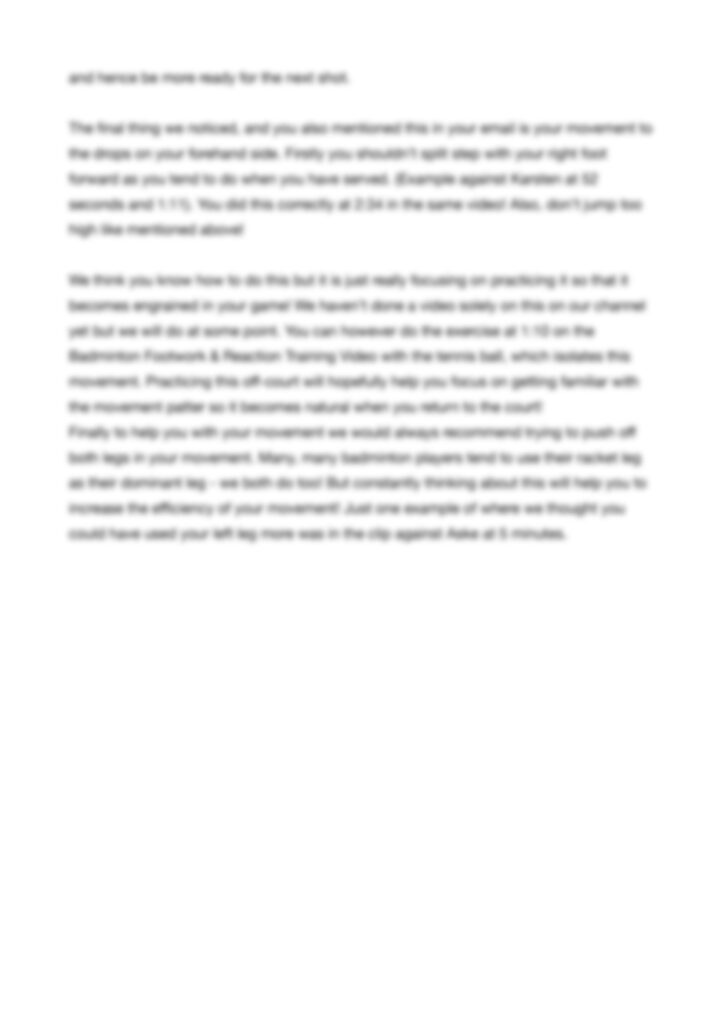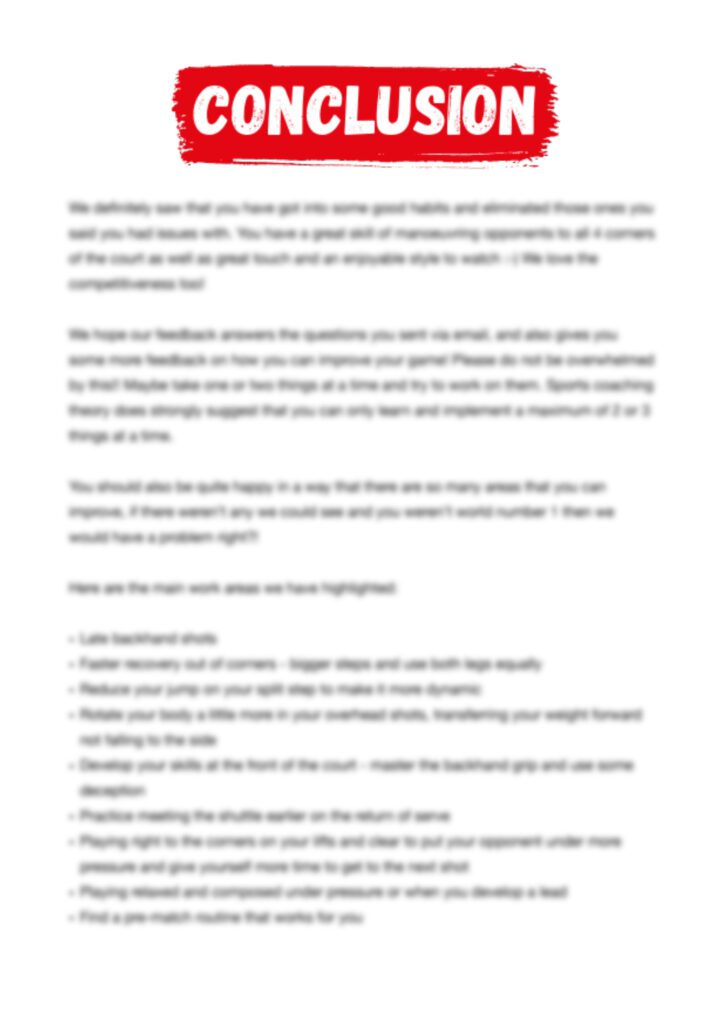 Frequently Asked Questions
What Our Customers Say...
I have gone through your written summary as well as the video and all I can say is INCREDIBLE!! Thank you both so much for all of the hard work you put into this, I really appreciate it and I can't wait to start implementing your feedback!! Pure gold!! I will 100% be doing this again in a couple of months!
Wow! Thank you so much for the close analysis of my game and the detailed observations. It certainly went beyond my expectations. I didn't even realise some of the things I was doing that you pointed out! Will definitely be trying out some new things you suggested in my training and game. Your feedback will be an important reference point for me going forward. Once again, thank you so much for your professionalism and for taking such care in providing this feedback. 🙏
I've studied your written and video feedback carefully, and I am truly overwhelmed with what you have discovered. You have given impressively useful feedback on both technical issues on racket skills and footwork as well as on tactical and mental issues. You even spotted how to read what stroke one of my frequent opponents is about to make when he is on the backline. That observation alone will win matches for me 🙂 I can't wait to get back on court and try out all your suggestions on how to improve my game.
For an in-depth customer review, check out this Reddit Forum here where Nigel left us a lovely review.