Multifeed Programmes
Multifeed is a key component of every badminton player's training, helping to improve on-court fitness and speed, shot quality and consistency. These programmes are perfect for both players and coaches. They are downloadable onto your smartphone for you to have access to at all times!
What The Multifeed Programmes Include:
16 doubles programmes (including 4 partner multifeed programmes) with varying aims
9 singles programmes with varying aims
Over 80 different exercises with technical explanations and video demonstrations for each
Demonstrations on how to feed
Explanation of how to do these multifeed programmes with a limited number of shuttles!
Buy the programmes separately for £8.99 each, or together (all 25 programmes) for just £15.99!
If you are unsure about buying them all right now, then buy the Taster for just £3, where you receive 1x Singles Multifeed Programme and 1x Doubles Multifeed Programme. If you then decide to purchase any of the complete package's you will receive a £3 refund.
£3.00 – £15.99
How It Works:
Step 1 – Buy your multifeed programmes!
Step 2 – Check your inbox for the confirmation email which contains the download link.
Step 3 – Get started!
Once you purchase your programmes you will instantly receive your document including the programmes you have selected, along with an information sheet explaining everything you need to know.
The information sheet explains the varying aims of the programmes and guides you in how you should add multifeed to your weekly training plan.
Do note that this isn't a quick cheat to getting good at badminton. It will massively help you to improve many aspects of your game however multifeed should be done alongside a well-structured training plan. A player of any level also needs to develop other skills such as their tactical awareness and the art of competing, areas that multifeed cannot cater for.
Examples of how each programme is laid out: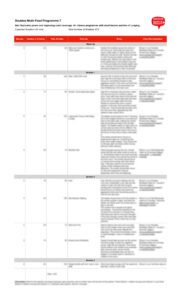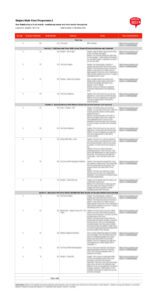 Payment options include Credit / Debit card or PayPal. Both are secure methods of payment.
This resource is for personal use only and should not be shared.
About Us
Badminton Insight was created to offer an insight into the training of the best players in the world use our knowledge and experience to help others to improve.
Ever since we started training, we have been doing regular multifeeds and strongly believe that this has helped many aspects of our game. Multifeed is a key component of any badminton players training, and this is why we have created these programmes for to you improve your game.
If you have any questions, please do not hesitate to contact us at: contact@badminton-insight.com